Round Bars – Forged & Rolled
Callstain offer Round Bars in a wide variety of Grades and Sizes. All Bars can be supplied cut to specific lengths as random lengths or machined / bored.
Bars offered include Stainless Steels, Duplex, Super Duplex, Nickel Alloys and Oil / Engineering Steels.
Stainless Steels
(Dia)
Duplex
(Dia)
Super Duplex
(Dia)
Nickel Alloys
(Dia)
Oil / Eng Steels
(Dia)
< 10mm - >
640mm
< 10mm - >
559mm
< 10mm - >
559mm
< 10mm - >
356mm
< 15mm - >
850mm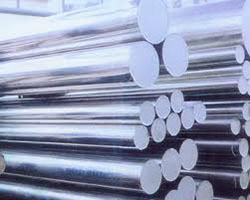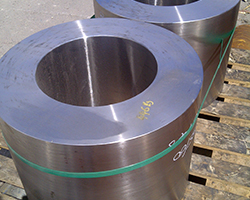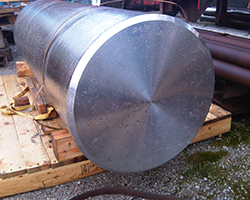 Open & Closed Die Forgings
Callstain have the ability to offer Forgings in very fast lead times. Depending on the size / type of Forging required, full production, heat treatment and testing can be carried out in as little as 7 days.
All Forgings can be offered in whichever form our clients require, either Fully Machined, Proof Machined or in the Black as Forged condition.
Materials offered include:-
Carbon steel
Low alloy steel
Alloy steel for high temperature application
Stainless steels
Martensitic

Austenitic

Ferritic

Duplex

Super-duplex
Nickel alloys
Titanium
Aluminium
Our years of experience enable us to specialize in the production of:
Rings, Discs, Shaped Pieces, Shafts, Flanges, Open Die Forgings up to 30 Tonnes.

Semi Finished or Fully Machined
Callstain can offer the complete sub-contract machining package. All of our approved sub-contract engineering suppliers are
fully accredited to ISO 9001. We have experience in working with a wide variety of materials including Stainless Steels,
Carbon & Engineering Steels and Nickel Alloys.
| | | | |
| --- | --- | --- | --- |
| Drilling | Milling | Turning | Boring |
Top Hat Forgings (as indicated above) are one of our more regular produced components manufactured and machined for the
double block and bleed valve manufacturer.
Based in the Steel City of Sheffield, we have the ability to tap into the vast wealth of Sub-contract Machining Engineers which
have been synonymous with Sheffield for the last 150 – 200 years.

Centrifugally Spun Castings
The centrifugal process creates a very tight and defined grain structure due to the management of directional solidification of molten metal under high pressure. Dies are rotated at very high speeds, creating a centrifugal force which throws the dense, liquid metal to the outside diameter, where it cools against the die wall from the outside in. Less dense impurities 'float' to the bore and are subsequently removed during proof machining.
Centrifugally cast solutions for heat, wear and corrosion susceptible environments.
Balls. Rings, Tubes and Bushes. Seal Components. Column Pipes and Rising Mains.
AUSTENITIC STAINLESS STEELS
SUPER AUSTENITIC STAINLESS STEELS
DUPLEX ALLOYS WITH COPPER
HIGH NICKEL CORROSION RESISTANT ALLOYS
LOW ALLOY STEEL
0.5% Mo STEEL, 1.25% Cr STEEL, 2.5% Cr STEEL, 5% Cr STEEL, 13/4 STEELS, 15 – 17% Cr STEELS